Fond Farewells
Fond Farewells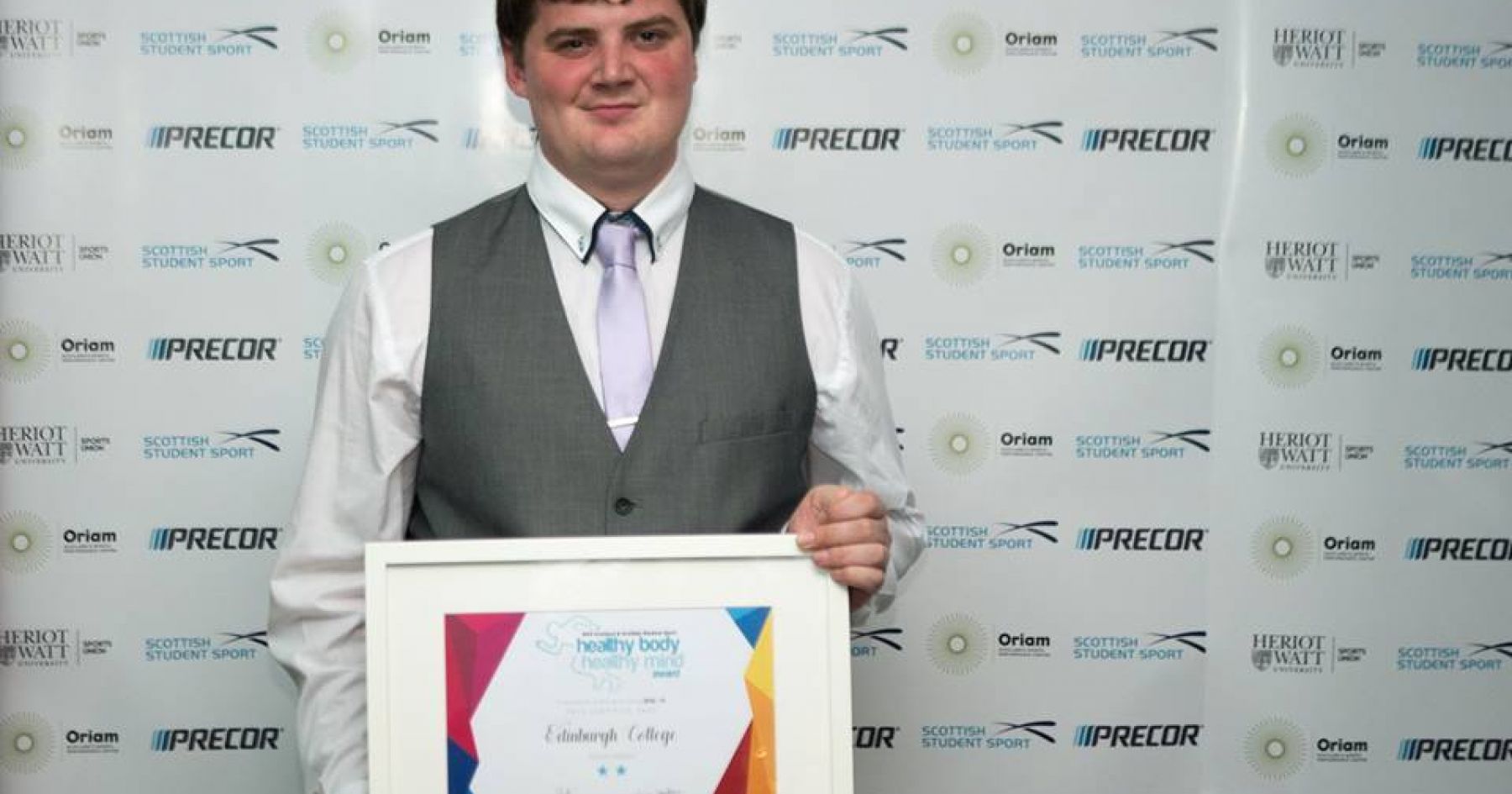 Well this will be my last and final blog post as the Vice President of Sports & Activities. My time as your elected officer has been so amazing. And i take great pleasure in the work I have done for all Students across all 5 campuses at Edinburgh College. It has been such a pleasure meeting ever student both in my elected position and of course during both my campaign sessions. And i would like to thank every single student personally who had faith in me to represent them during there busy time in there studies.
I would like to take the time to go over some of the great work that i have done over the last year and show you what we have achieved together during the academic year of 2016/17. First of all we have successfully launch ECSA Active. Your main hub to gain access or enquire about sport, activities,clubs and societies. This was successfully launch through the massive inflatable activity day at Sighthill, which i am pleased so many students engaged in. Lots of students enjoyed free fun on six inflatable activities as well as basketball, football and not forgetting the BBQ. That Edinburgh College catering put on. Also many students won some amazing trophies as well. The success of that launch has lead the ECSA Active project to evolve even further. With full partnerships with many departments in the College working closely  together with Edinburgh College Students' association. I am pleased and cant wait to see what is coming next year.
Freshers' fair was also highly successful with even more stalls and freebies, as well as working closely with the local community and businesses. The stalls across all 4 campuses gave students access to free lunch bags, candy floss, discount cards, C-Card service, volunteering opportunities, gym discounts and many many more.
Health and Wellbeing fairs was a particular new venture but also highly successful one. Health and wellbeing fairs were designed to give students access to information and confidential advice on numerous things associated to health and wellbeing. Working with partners we had organisations such as Breathing Space & Health In Mind. Giving advice and information on mental health. Thistle Scotland giving advice on physical activity. Crew 2000 giving information and interactive activities on drugs and tobacco. As well as smokeline and ash Scotland giving advice and information on stop smoking.  This successful venture lead to many students gaining access to organisations that they would have found difficult to get to.
Our Scottish Student Sport development leagues were highly successfully with teams in basketball and badminton winning many games and matches. Our sport session through British Universities Colleges Sport (BUCS) leagues were ultimately highly successful, with winning many leagues that we have entered into. Edinburgh College sport session ended in climax with us retaining the college conference cup. A massive congratulations to all who took part in those games.
Give it a go sessions was won of my exciting and enjoyable campaigns where we put on activities across 3 campuses (Milton, Midlothian, Sighthill). Activities such as table tennis, basketball, dodge ball, touch rugby and E-games(Dance). The concept of this campaign was giving students access to activities for anyone to enjoy and to just have fun. This was highly successful that i was asked to put on a separate event for the lovely students of Edinburgh College Forthside campus. That event in itself was highly received by Forthside students which will lead to future projects in the next year.
Think Of Me campaign was a personal campaign i took a major lead on. You will properly recognise now around all campuses that there are smoking/vaping posters at each entrance of all campuses as well a vaping shelters being painted green. This campaign focuses on the effects of second hand smoke has on non-smokers. The campaign has lead to a close relationship and partnerships with sustainability department, Facilities department, Health & Safety committee and the healthy working lives group to work together to create a healthy but not discriminatory atmosphere here at Edinburgh College. This campaign has lead to shelters clearly identifiable between smoking and vaping. Vaping shelters have been colour green and smoking shelters will be coloured red. The poster part of the campaign has lead to provide clear information to students on the smoking policy and locations of the smoking and vaping shelters. The next academic year will be very exciting with the new clean air policy ready to be cleared by senior management and a stronger focus on smoke prevention to protect students coming in and out of college campuses.
BIG WINS!!! This year for me would be having open and free social spaces across all four campuses (Granton, Sighthill, Milton, Midlothian). Free social spaces being having full size table tennis tables. Granton table is located where the old shop used to be in the hub area. Sighthill table is located in the corner of the canteen hall. Milton table is located under the stairs at the library across from the reception desk. And Midlothian is awaiting a football table to be located some where near the canteen area. The social space campaign has lead to increase participation to physical activity and students absolutely love it and play regularly as they can.#
The whole of Edinburgh College Students' Association trained in mental health first aid.
Voted the best College student association in Scotland of the year at NUS Scotland Awards
Runners up in the SPARQS Awards
And the big one Nationally Accredited Healthy Body Healthy Mind Award. We were awarded 2 stars which is a first for Edinburgh College
Healthy Body Healthy Mind Awards are nationally recognised awards which is done through Scottish Student Sport & National Union For Students Scotland (NUS Scotland). This has been thee most frustrating, exciting, stressful and thrilling project i have worked on in my academic life. This project started the minute i started office till the last 2 two weeks of my term. Healthy Body Healthy Mind is designed to improve the  health and wellbeing of students in education establishments. From mental Health, physical activity, sexual health, nutrition, smoke prevention and smoke cessation. each establishment is marked by a panel through a submission of a report, that demonstrates what we have done against a set criteria. You can Achieve up to 5 stars and i am so so thrilled to achieve 2 stars for Edinburgh College. A Edinburgh College first. Through the work of health and wellbeing fairs, give it a go sessions, campaigns, ECSA Active and successful partnerships from various departments across the college.
I will surely miss every single student i have worked with and from the bottom of heart i wish all the best for students going to university or the next year in college or entering the exciting life of work. Secondly i would love to thank my second family. The lovely Sam Mucha (ECSA advice and support coordinator) for all the advice and comfort she has giving me especially during hard time. Conor Murray Gauld (ECSA Engagement & Policy coordinator) thanks to you for all your advice and support. Graham Smith (ECSA communications & events coordinator) thank you for the fantastic banter and funs times over the last year. Al Wilson (ECSA Director) for all the support and advice you have giving me, as well as being so understand of my circumstances. Neal Black (ECSA Student President) Thank you for everything. And finally Amanda Clarke (Outgoing Vice President of Welfare). you have been the one person who has been my rock, someone to turn to, talk to, confide in. You are the one person who i will miss dearly. My partner in crime. I also have to thank my third and fourth families both at Scottish Student Sport And NUS.
Lastly and finally i would like to introduce your incoming Vice President of Sport & Activities for 2017/18. Cameron Conner. i truly wish him all the best for his exciting year ahead and i know he has exciting plans ahead. I hope all the new students will welcome him with open arms and wait to see the exciting things ahead.
So thank you all and i have been so proud to be your Vice president Of Sports And Activities for the year of 2016/17.
Farewell xx
Author:
vpsport
Post date:
Friday, June 30, 2017 - 1:05am