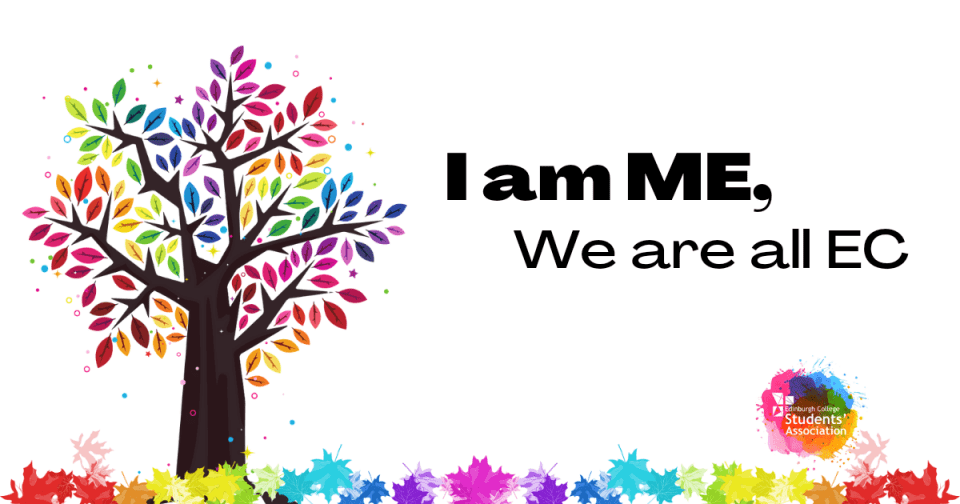 Just like the communities in which Edinburgh College campuses are located, the population of Edinburgh College students is diverse and inclusive. This page is dedicated to telling the story of students from all walks of life, who are all individuals with their own stories worth telling.
We hope that by sharing the stories of students, we can show that people are more than labels. We can show that just because students identify into specific demographics or have specific lived experiences, there is more to them as well.
Join us in celebrating the diversity of Edinburgh College students, by reading the stories of students and submit your own below.
Tell us about yourself - name, age and course
My name is Alistair, I am 27 years young and I am currently studying HND Events Management which is a two-year course and I am currently in my first year.
What do you do in your spare time? For example, hobbies, favourite sports team
In my spare time, I like to go for nice long walks with my dog Jack, listen to different genres of music and watch a variety of TV shows and movies. I also like to spend time with my friends and family when I can. I also really enjoy studying as it occupies my mind and keeps me in a routine which is something that I find important as it helps with my ADHD and mental health. I like cooking and baking also.
Tell us about your journey to Edinburgh College and your experience
My journey to Edinburgh College has been a bit all over the place if I am honest. I left school back in 2009 at the age of 16 and since then I have participated in various forms of education and training which has given me various skills in different industries. Over the last 10 years, I have been in and out of work, and I have volunteered with several different charities helping to organise events. I was always undecided about what I wanted to do but since being involved with different events, this led me back to Edinburgh College. Although I am older than most people on my course, I feel that the timing is now right for me to fully commit my time to this course. My mental health has been a big contributor to my past being unsettled in work and education but with the right support, I am now looking forward to the future ahead.
My family wasn't your stereotypical parents and siblings set up. From a young age, I was brought up in kinship care by my grandmother and even though my situation was different, I got all the love I needed. This did lead to bullying from others in school who didn't understand my circumstances. This affected my behaviour and I ended up moving schools several times, as well as taking my anger out on those close to me. When I was 16, my Gran was diagnosed with cancer and neither of us could cope, so I went into residential care.
All this, on top of being a teenager, meant I had several false starts in further education and looking back, it led to some stupid life choices. Were my behaviours then the unrecognised early symptoms of my constant battle with mental health? We'll never know. On the upside, it did give me the strength and motivation to use my experiences to help others.
Now my life's a bit more stable, I've returned to education to do something I love: Events Management. I'm even considering applying for University! Can you believe that? I never thought this would ever be possible. Reflecting on my journey so far, one thing that stands out to me is that identity takes time to develop and past mistakes do not define the person I am today: I Am Me!
Tell us about yourself - name, age and course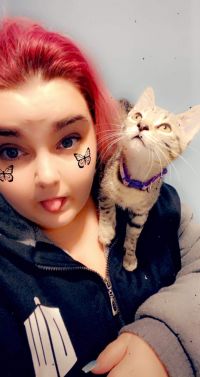 My name is rae, I'm 20 and I'm currently studying introduction to social services with the hope to progress right the way through to the HNC social services course.
What do you do in your spare time? For example, hobbies, favourite sports team
In my spare time I love to play games online with my friends, watch all my favourite shows including doctor who, and listen to music which is really important to me because I find it the easiest way for me to express my emotions to people.
Tell us about your journey to Edinburgh College and your experience
My journey to Edinburgh College started back in 2016, I had a few false starts because of a range of personal issues and ended up leaving college in 2017/2018 thinking I'd never be able to come back. In February 2020 a lot of the personal issues that were holding me back came to a long awaited end, and I realised I wasn't going to let what happened to me control my life, I was going to come back to college and create a future for myself that I deserve and want. I knew I wanted to become a social worker or residential worker to help young people in the care system like the people who helped me, so I went onto the Edinburgh College website and looked at the courses to see what would fit. And finally found the course I am currently on. And I love it! I was worried about coming back to college because of my dyslexia and other issues, but my lecturers and LDT have been absolutely amazing and I'm so glad I pushed myself to come back and keep pushing for the future I want.
Growing up wasn't easy for me. I was bullied from a young age, a Carer for my mum for as long as I can remember and had my own mental and physical health issues. When I was 12 I started going in and out of respite care which led to me being placed in residential care as my mum wasn't well enough to look after me and nor was I for her. Due to all of this I dropped out of school and thought I had no future because I left with no qualifications.
I was surrounded by lots of negative comments from people about how care experienced people won't go far in life and I genuinely started to believe that. It took me a long time to realise I am more than just 1 label. I am more than what everyone says I should be. I am not my past. I am not whats happened to me. And with the confidence I got from pursuing the future I know I deserve I realised the most important thing! The only label I ever need is: I AM ME!