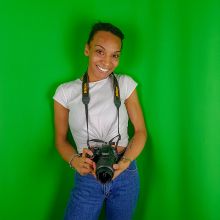 Victoria Browning for Vice President Activities
---
As a college student it can be intimidating and daunting to immerse yourself in the extra-curricular aspects of college life. This year, as Student Union Class Representative I have had an opportunity to engage with my peers and hear and understand what they feel would benefit and enrich their experience both within college and in their lives out with college. 
This is why, as Vice President of Activities I will aim to support and develop student life at Edinburgh College. It is my goal to develop a number of opportunities for students to grow both personally and professionally whilst helping them create a positive impact on the College and wider external communities to which we belong. Covering everything from; engagement with the local community to charity fundraising. 
My vision is as follows:
To increase the visibility of societies within Edinburgh College by supporting popup events and drop-in sessions.
To increase student feedback in order to provide a service more tailored to what students want across ALL campuses.
To organise regular fundraisers alongside the Student Union, giving students the overall decision on choosing whom will benefit.
To help societies reach their full potential by hosting joint events with support of the Student Union.
To help societies and groups that want to work with the wider community by reaching out to local businesses and organising events and opportunities to utilise their fields of expertise.
I will increase international, ethnic and mature students' participation and awareness. By improving communication between these bodies and the Student Union.