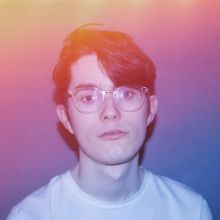 I am standing for Vice President Welfare as it is my passion to help the community that deals with important welfare issues. Also going through one of the major welfare issues (mental health) I understand how support can give a positive impact to students. Also I feel that welfare isn't just based towards mental health it is also deals with issues like childcare, LGBT, attendance and housing.
If I get elected I will make sure that these issues will be dealt with through support groups and through hard work. I would run a support group twice a week and the problems talked about would vary. Also I would always have a open door for anyone that needs my help or needs to speak about the welfare issues that they are going through and need fixed.
I would make sure every welfare issue is dealt with equality and no student would feel left out. However I make sure that if any student had bad attendance but a valid reason for it (welfare issues), that they would get extra support and they would not fall behind in any subject.  I would also work towards aiming to make it possible that each and every student had the best equal education and be the support service for their families, so the student can receive the best possible education that they deserve.
So as Vice President I hope that no student's welfare problem goes unnoticed in Edinburgh Sighthill College.