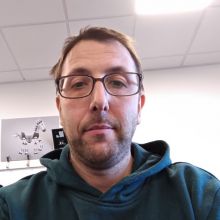 Why you should elect me:
Brian Longmuir for VP Welfare
Having experienced many difficulties in life I have learned how to work round these with the best abilities I have. I want to ensure that the student association is here to help all students with the help of the college and to make everybody's education comfortable and enjoyable.

I aim to make the best support available for everyone regardless of the issues they are facing and want to work with external organisations to ensure the best support is given.
I aim to work for the students and be available to represent their needs to the college to develop support for the welfare they require.

I want to make the college fully accessible for all students regardless of age, gender, race, religion, disabilities or social status. Working with the student groups already in existence I want to look at any gaps and create peer support for every student if they wish it as I believe this is often the best support that can be offered to anyone.