Housing
Housing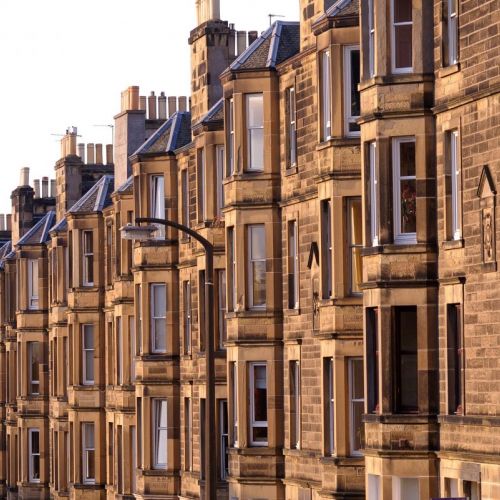 The college maintains two purpose-built residential complexes at Milton Road and Granton campus. Each complex offers safe and comfortable accommodation, free meals, no utility bills and good transport links to the four Edinburgh College campuses.
There is no college residences at Sighthill or Midlothian Campus but students from these campuses are welcome to apply for residence at the College's Milton Road or Granton accommodation.
On Campus Accommodation
Living on campus will give you lifelong friends and long lie-ins.
We have two purpose built on campus accommodation residences available at Milton Road and Granton. Each complex offers a unique package of extras to make your time at college as hassle free and memorable as possible. Not to mention saving money on travelling.
The College has the discretion to pay allowances from the bursary fund towards College approved accommodation. The approved accommodation is CRM Edinburgh College Residence at the Granton Campus and Milton Road Residence at the Milton Road Campus.
This allowance is usually awarded to students who the College consider do not live within reasonable daily travelling distance of the College. The maximum that the college can pay towards rent for college approved accommodation (after an assessment against parental income) is £107.93 a week. As well as this a personal allowance of up to £28.27 a week may be payable. Both will assessed on parental income.
Private Accommodation
Private student halls of residence in Edinburgh are run by private companies and are generally more expensive than the college provided accommodation. However, the location may be more suitable for some students.
The most independent option for students is to rent a flat/house privately.
This can be as a group or on your own. Renting a flat or house can prove very cost effective when in a group, but we would advise that you remember the additional cost such as electricity bills, internet and council tax (some students will still need to pay this). Please make sure you read through your tenancy agreements and contracts that you are signing.
If you would like any help with private accomodation renting or issues, please contact ECSA, the College or use the 'Ready to Rent' resources for more information.
Ready to Rent
Ready to Rent is a free training programme for students living in the private rented sector, to support them to understand their rights and responsibilities as tenants.
The aim of Ready to Rent is to empower students to understand and exercise their rights when it comes to renting a property. We also aim to help students understand their responsibilities as tenants. From signing fair tenancy agreements to getting their full deposit back, we want students to have a great time when they rent. Everyone has the right to a safe, warm, affordable home and Ready to Rent training can help make that happen.
Ready to Rent is designed to be flexible and can be accessed entirely online using this site. There are also materials that students' unions and associations can use to develop their own training and deliver workshops.
Ready to Rent has been created by NUS to specifically address the issues experienced by students when they rent a home. However, all of the information on this site is relevant to anyone living in the private rented sector, student and non-student alike.
Together we can make renting safer and fairer for everyone.
This project has been kindly funded by the TDS Charitable Foundation.
Lots of information and resources on renting can be found here NUS Ready to Rent