Today we are welcoming the new Full-Time Student Officers into their roles. The incoming officers were elected in March by a campus wide student election and will be in post for a year. Jordan, Victoria and Rose have been so kind as to answer a couple of questions so you can get to know them a little better.
Let's start off with Jordan Wyllie, incoming President.
Course: Introduction to Social Sciences Level 4 at Milton Road (Yes, level 4 you read that right!)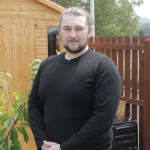 Ideas for year: Things have changed massively since I wrote my manifesto, but my main ideas still include improving the student experience with a focus on equality and inclusion as well as exploring new ideas for student led groups and projects
Lockdown activities: Being bossed around by other half to do intense DIY, she calls it delegating..
Favorite studying tool: My brain - I am very passionate and I turn into a bit of a dog with a bone and just won't give up.
Fun fact: I do love doing home improvements or anything else hands on.
Reason for running: Carla (previous President) recommended the role and it just seemed too good an opportunity to pass up!
---
Next up, incoming Vice President Activities, Victoria Browning.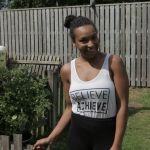 Course: HND Creative Industries: Television
Ideas for year: Increasing student engagement with activities both virtually and in person (once we get there), highlighting and celebrating cultural diversity of students as well as continuing the support for student parents and carers.
Lockdown activities: I live by the mantra of taking every opportunity to "GROW" so I have been trying my hand at gardening and can report my veg patch is flourishing. My daughter was keen to practise yoga so lockdown was the perfect opportunity to start and it has really helped us stay motivated at home.
Favorite studying tool: I am a stationary buff so a well stocked pencil case and notebook will always be top of my list
Fun fact: I LOVE Disney, every room in my house has something Disney (and I am actually wearing a Minnie Mouse sweater and Goofey socks as I'm writing this!)
Reason for running: After being an active Class Rep, I sensed some disillusionment from students and I want to make sure every student feels heard and empowered.
---
And our third introduction - Rose Dodgson, incoming Vice President Welfare.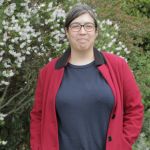 Course: HNC Working with Communities
Ideas for year: I want to make sure students are aware that ECSA exists and that there's lots of support available to them, I'm hoping to be able to host healthy and engaging outdoor activities for students to socialise, leading to a fun and memorable college experience.
Lockdown activities: I've really enjoyed swimming in the sea and perfecting my pizza skills!
Favorite studying tool: I can't live without my bluetooth speaker when studying - music is a definite must.
Fun fact: I speak French fluently having grown up in Senegal and Burundi
Reason for running: Just like Victoria, I really liked being a Class Rep and supporting my fellow class mates so when my friends encouraged me to run, I thought what a great opportunity to continue supporting students!
---
These are extraordinary times, but the new officers are raring to go and as in previous years they will be spending their first couple of weeks getting to grips with the job and setting priority objectives for the year. Stay tuned for updates over the summer as they formulate their priority objectives and plan for the year.