Clubs & Societies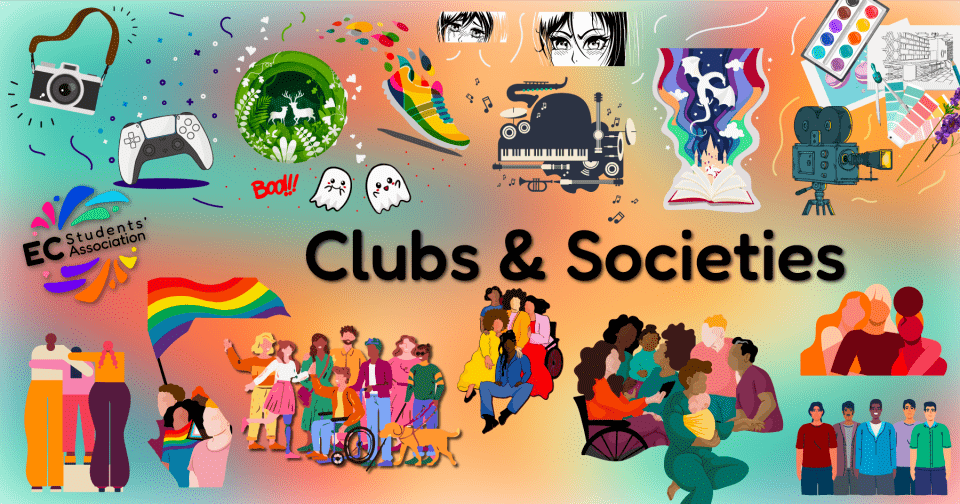 Upcoming Clubs and Society Meetings
LGBTQ+ Society

The LGBTQ+ Society is here to provide a safe and inclusive space for LGBTQ+ students and allies come together to support one another and raise awareness about LGBTQ+ issues. Students will be able to stay connected online via the Students' Association's Discord server.

Tabletop Games

Whether you're about to get a checkmate, or an orc is about to steal all your gold in D&D, the tabletop club is here for you. At this club you'll be able to find new people to start campaigns with, or if you're into more classic tabletops like chess and checkers, you'll find worthy opponents here.

Video Games

If you love video games, we have just the club for you, the video games club here at Edinburgh College will be your one stop shop for everything controller and keyboard. Need to find more people to play your favourite titles? Need to find the best steam sales? Then you've come to the right place.

Film & TV

Do you want to share your taste in TV and cinema with more people? Well with have just the thing for all the film buffs and boxset bingers out there. This club will be your one stop shop for all things drama. Mainly taking place on the EC Students' Association Discord, you'll be able to make friends with your fellow film and TV lovers at Edinburgh College, and to organise movie nights too.

The Parents' Society

The Parents' Society at Edinburgh College is a supportive network created for students who are also parents and caregivers. This society provides a platform for parents to connect, share experiences, and navigate the challenges and opportunities that come with supporting their children whilst seeking an education. Through this society parents will be able to come together and connect and ultimately get support and advice in a relaxing environment.

Music

Into six string rock madness or heavy drum and bass? The music club is just what you need. Get to know people with similar tastes as you or discover fantastic tunes you'd never thought you'd listen to. Discover local gigs from bands run by students, and maybe meet other musicians and invite them for collaborations.

Crafternoon Club

Do you need a calm and relaxing time just spent with the simplicity of arts and crafts? Well, we have a great opportunity for you. The new EC Students' Association Crafternoon Club is where you'll be given the materials you need to create and try new craft activities in a safe and fun space.

The Worldwide Students' Society

The Worldwide Society is a vibrant and inclusive group for students at Edinburgh College who are excited about embracing culture and expressing their love for it. The society is dedicated to fostering a sense of belonging, sharing experiences, and engaging in activities that celebrate the richness of different cultures. A large portion of students at Edinburgh College are international students, so we think it's important to help bring people together, so we can learn about and appreciate our differences in life.

Photography

Ready to stick your eye through the lens of fun? Well at the photography club you can do just that. Here you'll be able to get fresh opinions on your work, get to know people who are passionate about this wonderful art form and get tips and tricks on editing software.