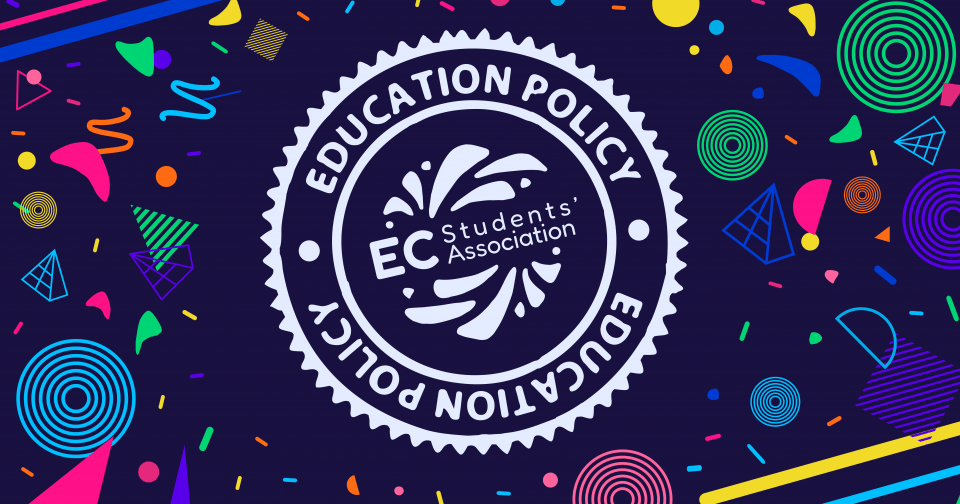 What is EC Students' Association's Education Policy?
EC Students' Association do an incredible amount of work with students on improving their learning experience at the college - from Class Rep conferences, all the way to the self-evaluation meetings with teaching staff & students. EC Students' Association believe students are the experts on their learning so our policy is based on the idea of a partnership approach. This means Students, EC Students' Association, and the college working together to build a 'Quality Culture' where everyone strives to make learning at the college the absolute best it can be.
How does EC Students' Association engage with students?
EC Students' Association have built a framework for engaging with students to make sure all the work we do is evidenced based has a process to be effective. That framework is called the Learner Engagement Framework (LEF). As part of that process EC Students' Association want to report back on all the things that went well and what we want to get better at. That led to our first ever learning Teaching Report.
Learning Teaching Report 2020-21
This report is the culmination of the work EC Students' Association have done with students over the 2020-21 Academic year. An evaluation of whats working & what ECSA want to see improve going forward. ECSA are immensly proud of this work which would not have been possible without Class Reps.
How did EC Students' Association research the report?
The report was created from the evidence EC Students' Association gathered working directly with students this year, from one on one meetings with reps to large Class Rep conferences that took place across all 4 campuses. We are immensely proud of this report, not least, because it came as a direct result with engaging with hundreds of students across the year. Feel free to have a look at the report and its recommendations. EC Students' Association have already set the wheels in motion to implement the changes highlighted within this report for academic year 2020-21.