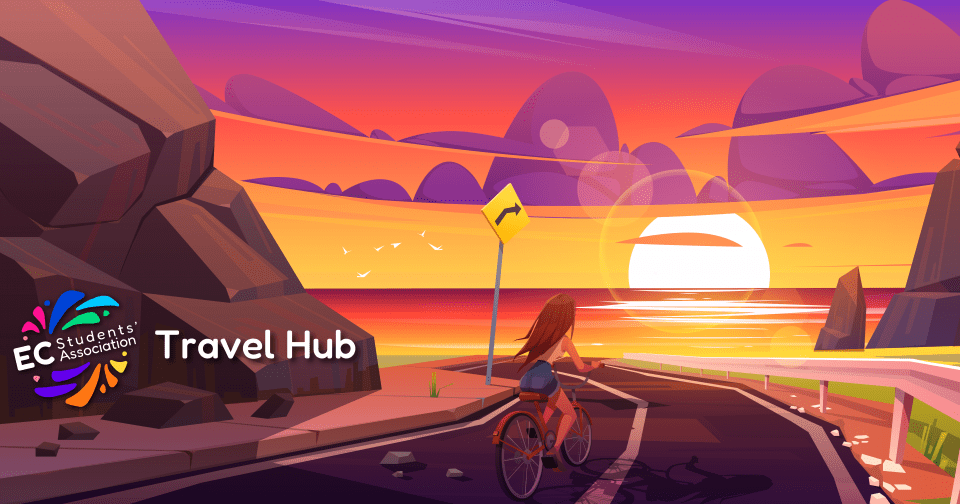 EC Students' Association's Go Green project is all about helping you travel to college in a way that is cheap, healthy, and good for the environment. We provide students with advice and support to help you save money and improve your wellbeing through your travel.
Whether you need information on bus passes, guidance on the best route to walk to college, or some cycle training to boost your confidence on a bike, we can help you! We also provide fuel-efficient driver training to hep you save money on your fuel costs, and an online lift-sharing platform so you can easily find someone to share a lift with.
Use the information on this Travel Hub to help you plan your journey to college. If you need any more support, you can contact us at go.green@ecsa.scot.