Go Green: CCF Climate Change Project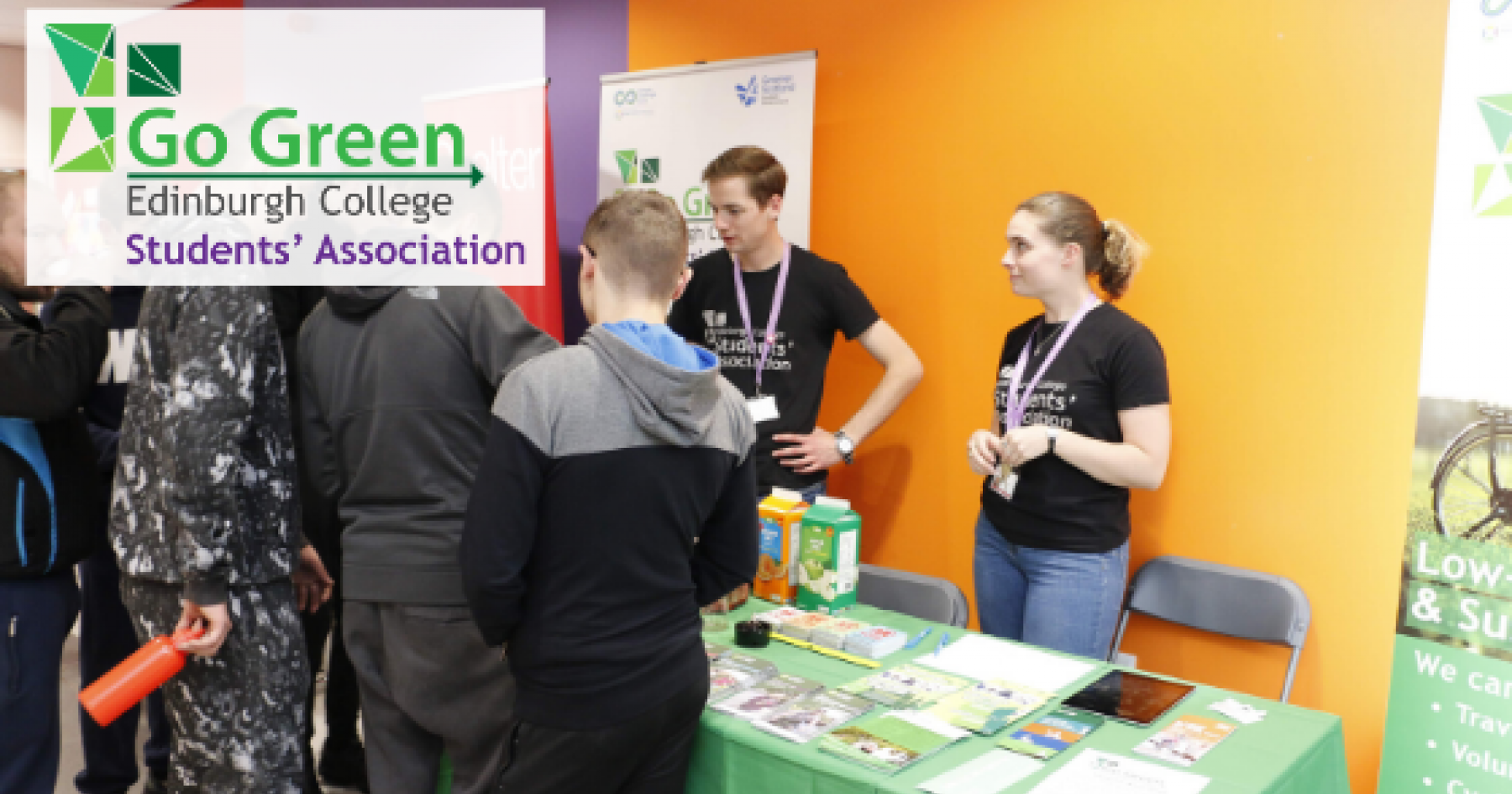 Edinburgh College Students' Association is running a two year project (from 2020 - 2022) to help students travel more sustainably, reduce their food and textile waste, and to raise awareness of climate change.
If you are a student looking for travel advice, waste reduction advice, or information on how to access our community fridges and swap shops, please visit our Go Green hub here.
ECSA has been awarded over £190,000 as part of the Scottish Government's Climate Challenge Fund (CCF). This is the second time we have received this funding - our first project ran from 2018 - 2020 and focused on sustainable transport. We achieved our carbon saving targets more than twice over, and reached over 1200 students through our activities. Our new project will expand on this success; we will continue to support students in travelling sustainably through cycle training, promotional campaigns, and an online liftsharing platform. However, through a survey we conducted with our students last year, we found that waste reduction is also a big sustainability priority that they feel we should be tackling. As such our new project will establish a community fridge on each campus to redistribute waste food, and we will also set up regular clothes and book swaps. We will also work with lecturers to deliver climate literacy workshops in classes, in order to highlight the links that sustainability has to different subject areas.
Two full time staff members (Claire and Izi) are delivering this project, and there will also be lots of opportunities for students to join in and gain experience, both as volunteers and paid part-time staff. We will also establish a student sustainability society.
Over 1,150 projects across all 32 local authorities have been awarded CCF grants for activities involving energy efficiency, sustainable travel, local food and resource efficiency. Total CCF funding since 2008 has exceeded £111 million.