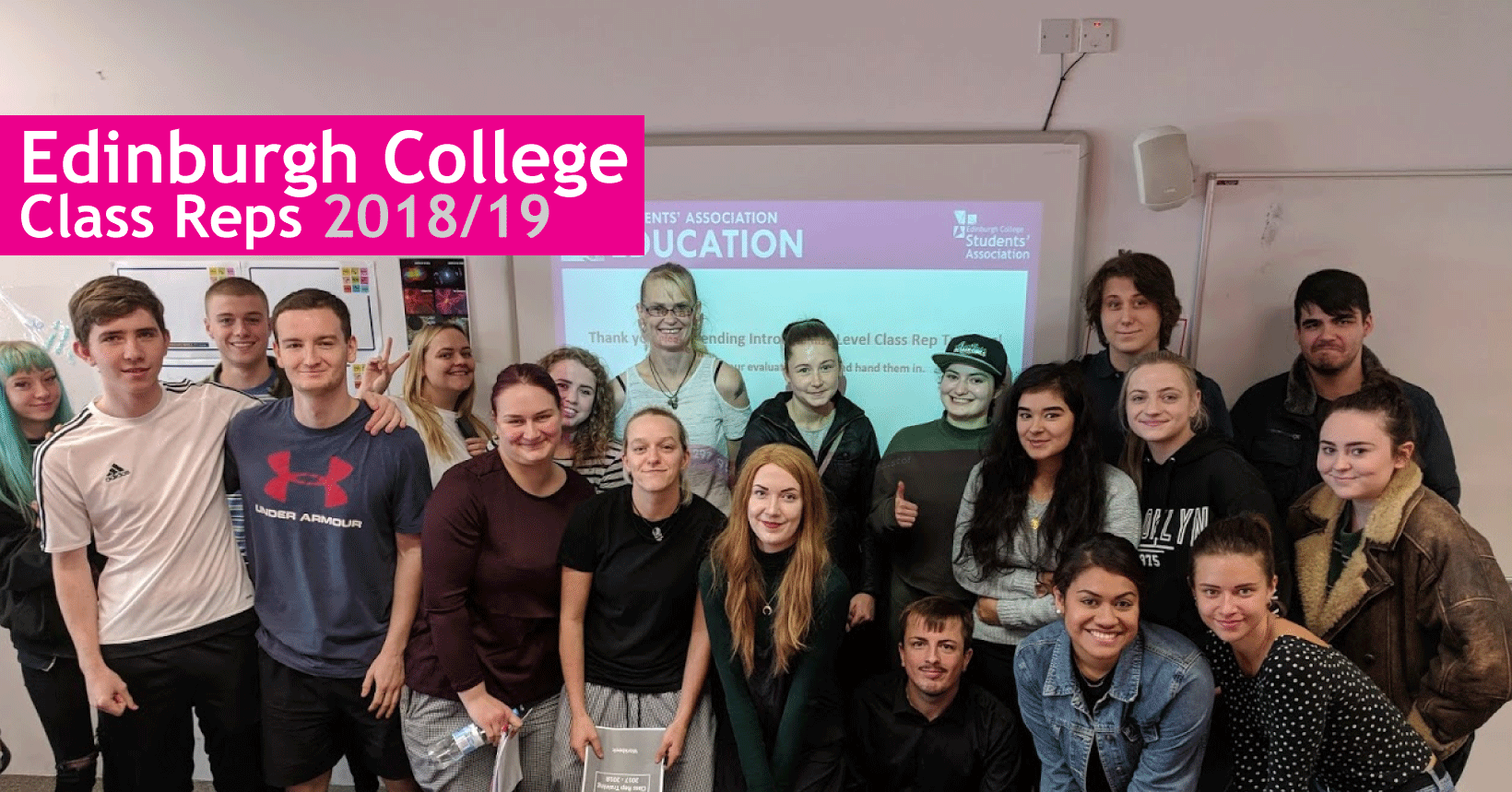 About the Class Rep system
ECSA recruit, train & support the Class Reps at Edinburgh College. Every year, your class will elect two fellow students to be Class Reps. These representatives are vital to our campaigns to improve the college experience for students.
They act as  our eyes & ears on the ground, identifying and reporting issues at the class level, and work with us to create solutions to the big problems that impact on students right across the college. Being a Class Rep is very rewarding as you get to help shape and improve the college for current and future students.
It is not huge committment - you will need to attend one training session, and four conferences over the course of the year. After each conference we produce a report about what was discussed and the issues identified, which is then presented to Edinburgh College's Senior Management Team for them to consider. You can read these previous reports below.
Upcoming Education events
Recent Class Rep Conference Reports
The final Class Rep Conference report of 2018/19, which details students' experiences of success and progression.

Report from the 3rd Class Rep Conference of 2018/19, focusing on students' feelings of belonging and inclusion.
Class Rep Resources
This handbook gives you information on many of the common questions Class Reps will have