Our Awards and Accreditations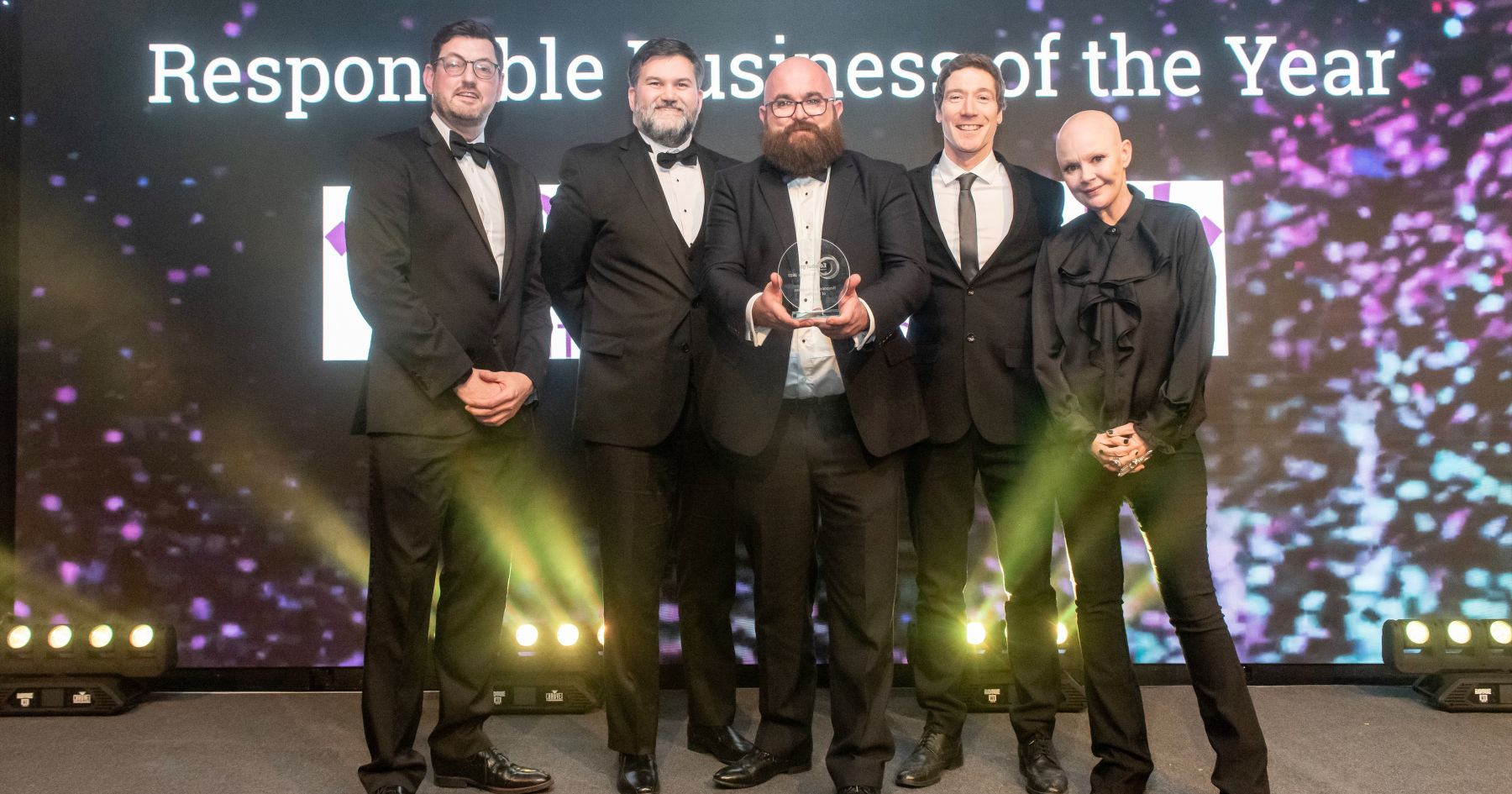 We're really proud of our record of delivering for Edinburgh College students since we came into existence in 2012. Thanks to everyone whose effort went into these awards.
Some highlights include
Awarded Responsible Business of the Year at the Edinburgh Chamber of Commerce & Business Awards 2023.
Awarded a Highly Commended at the College Development Network Awards 2022.
Given the Net Zero Champion Award for our Go Green Project at the Edinburgh Chamber of Commerce Business Awards 2022.
We were named NUS Scotland's 'College Students' Association of the Year' for both 2017 and 2018.
Awarded 'NUS Scotland 2019 - Campaign of the Year': For successfully campaigning for the introduction a student wellbeing and counselling service.
Awarded 'Edinburgh College Principal's Excellence Award for Team of the Year 2018'
Awarded 'NUS Scotland 2018 - Education Award'
Awarded the 'NUS Scotland 2016 – Education Award': For the work in creating processes and structures to allow students to be the key decision makers and influences in their educational journey. Seeking for a partnership approach to improving the quality of learning and teaching at the college.
Awarded 'NUS Scotland and NUS UK 2014 – Further Education Union of the Year ': For creating the first partnership Agreement in the country adopted by a college. This document laid out the groundwork in how Edinburgh College and EC Students' Association would work together to give students the best experience possible. This document went on to become a national benchmark
Officer Awards
NUS UK 2018 - Officer Team of the year - Neal Black (President), Cameron Conner, (VP Sports & Activities) & Beth Anderson (VP Welfare) were recognised for their work to drive the Students' Association forward, particularly within the College Sector in Scotland and the UK
NUS UK 2015 – Inspirational Woman leader – Zoe Croy a previous Vice President Women received this award for her work on sexual consent, women in STEM and her work to ensure women in leadership was something people would aspire too.
NUS UK 2014 – Womens Group of the year – Awarded to the students involved in national campaigns targeting lad culture on campus as well as ensuring women issues where being raised throughout the Independence referendum and around tackling childcare issues on campus.
LGBT Charter
ECSA has worked with the college to develop and embed an LGBT charter, working with engaging students and staff to create a more inclusive and welcoming College. This has included updating staff training and holding events throughout the academic calendar.
Healthy Body Healthy Mind

In 2018/19, we submitted our report for the Healthy Body, Healthy Mind Award, and received a rating of three stars of out five. This was an increase from the two stars we received the two years previously! The HBHM Award ensures that ECSA are working to foster an inclusive approach to health and wellbeing by promoting physical activity and actively working on campaigns around mental health stigma, smoking and depression.
EC Students' Association will continue to work for its members and is incredibly proud to be recognised for its previous, ongoing and future work.