We're proud of the hard work that our volunteers put in, and we're keen to highlight their work. This month, we're pleased to present a wee interview with Jamie Wilson, one of our Class Rep trainers and the Welfare Exec Officer for Granton Campus. Over to you Jamie!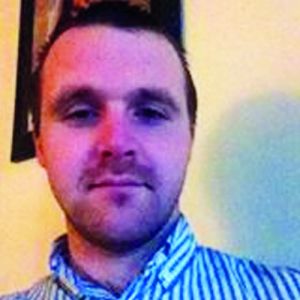 If I gave you £40,000 to start a business, what would you start?
M.A.R.J Distributes. A leafletting/advertisement business, helping to promote and develop small and local businesses within the community. As a member of Edinburgh community I think it's important to support independent companies against the big dogs in business. M.A.R.J because it's my kids initials and essentially I will be spreading businesses.

If you were a brand, what would be your motto?
Jefro-can. Cause can Jefro can

If you could have any superpower, what would it be and why?
I don't need superpowers for I am awesome ha-ha. But most probably to read minds, because I know what it is like to suffer from mental health issues. And to be an outsider really looking into thoughts it could be the way to make a difference.

What do you often eat for your breakfast?
I don't always eat breakfast but when I do!!! It has to be scrambled eggs.

If you didn't have to work what would you do?
Continue in my pursuit to become a music therapy. It's not about earning a living to me but making a difference by combining my 2 greatest passions. Music and making people happy.

If you were stranded on a deserted island, what three things would you have and why?
I'd have a paper and pen so I could write, it has already proven its worth in keeping me sane. And a fishing rod to catch me some grub to eat.

What is one of your favourite quotes?
Fate whispers to the warrior "you cannot withstand the storm"
The warrior whispers "I am the Storm"

What is your favourite form of exercise?
Just walking. I walk everywhere, although not always by choice. It's an opportunity to clear the cobwebs of my mind.

What is your favourite time of day/day of the week/month of the year?
I don't have a favourite time of year. But I'm always at my happiest whenever I see my kids.

If there was a movie produced about your life, who would play you and why?
Aaron Paul aka Jesse Pinkman from Breaking Bad. Purely because my brothers always banging on about how much I resemble him, apparently even down to some characteristics.

If you had 1 piece of advice for future students of Edinburgh College, what would it be?
Your journey at Edinburgh College is yours for the taking. Never be afraid to voice your opinion and be heard. And just be yourself.
And here is what Jamie has to say about his time at Edinburgh College and how his experience with ECSA has been both beneficial and rewarding.
"I've been Involved with the Student Association since I returned to education as an Adult returner in 2014. And like most folk I began as a "reluctant" class rep, not really sure what it was all about. But it has fundamentally been an opportunistic door opener. From running in student elections both executive and VP roles, representing Edinburgh College on a national level at NUS conferences and even gaining employment as an Associate Trainer for class reps. Not only has being involved with the Student Association helped me grow as an individual, its allowed me the opportunity to help other students better there experience within the college community. And to me that "making a difference" has been one of the most rewarding parts."
Thanks for speaking with us, Jamie - keep up the good work!