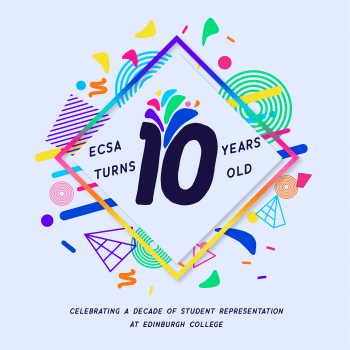 As part of our year of celebrations for our big tenth birthday, we are happy to announce the launch of our brand new Redbubble shop! Students can purchase some cool, new merchandise from here, with the choice between many different designs, created by our Student Engagement Assistant Paige, on a wide range of products.
We've got you covered with hoodies, jumpers, t-shirts, sports gear and leisure wear.
Want to get your hands on some accessories too? Check out the designs on rucksacks, gym bags, mugs, notebooks and iPad & laptop covers! We even have our designs on shower curtains!
Our Redbubble store has everything you need when it comes to ECSA branded fashion and accessories, so if you're looking for a way to show your ECSA spirit on and off campus, then head to the link below: