ECSA-llence Awards
ECSA-llence Awards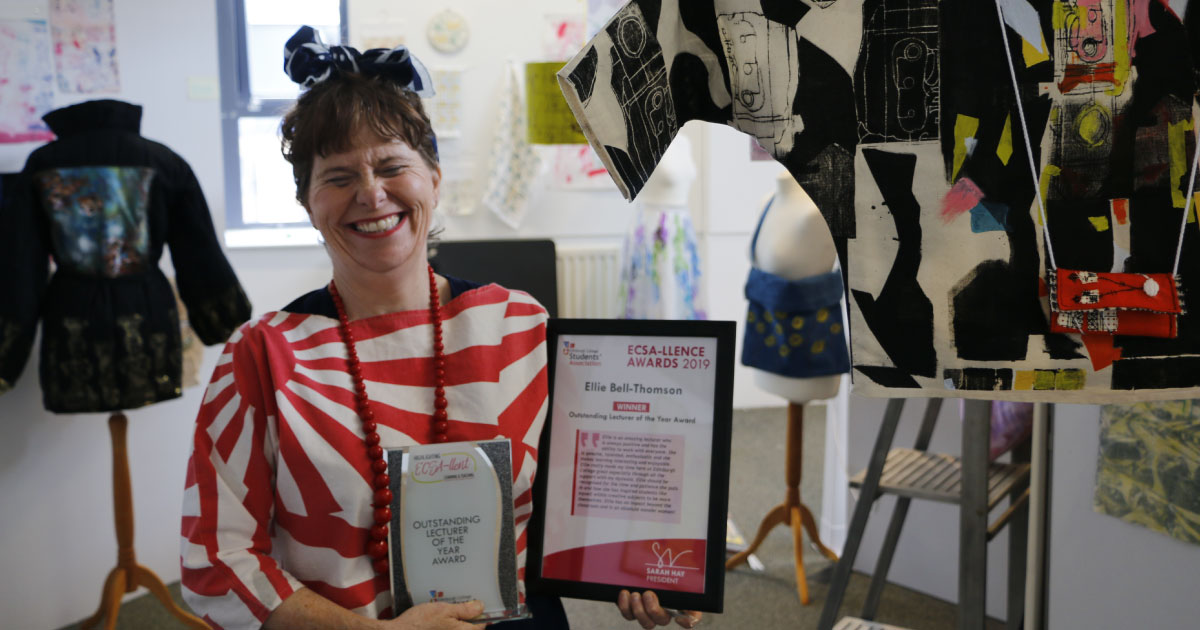 Every year we host the ECSA-llence Awards to recognise the ECSA-llent work done across all parts of Edinburgh College. 
Staff and students constantly work to improve the learning and teaching experience at Edinburgh College and we want to recognise the dedication and extraordinary work we witness on a daily basis! 
The ECSA-llence Awards are purely student led and all nominations come from students so this is your chance to nominate.
Do you have a lecturer that goes above and beyond the call of duty? Or someone who submit constructive and useful feedback on assessments? Is their method of teaching innovative?
Did a support staff member help you stay on at college? Or do you have a Class Rep that's an inspiration to yourself and/or others?
The award categories are listed below and it only takes a couple of minutes to submit your nomination!
On the nomination form you need to include a supporting statement, this is what the shorlisting panel will use to make their decision so please include as much information as possible. The shortlisting panel will consist of the current full time student officers as well as the newly elected officers.
You can submit as many nominations as you like, but please keep them to one person at a time.
Award Categories
Feedback Award
Prompt, clever or useful ways of delivering feedback to you about your work, learning or even your progress through college. ECSA wants to know who does it and why does it help you learn?
Teaching from Home Award
We want to recognise the lecturers that have really shown they are ahead of the curve at a time where everything has been turned a little on its head. This award is for someone who has made studying from home work well through different methods and means. 
Guiding Hand Award
This award is open to support staff such as LDTs, student services, or librarians who may have been involved in supporting you. Whether it's with college work, mentoring you or helping sort something out with college so you could be here, this is award recognises the community and support element that is so crucial to college life.
Class Rep of the Year Award
We all know that one student who leads a study group in their spare time or goes out of their way to help classmates – this one is for them!
Outstanding Lecturer of the Year Award
This award is for those lecturers who go truly above and beyond for their students. They'll combine innovative teaching, excellent support for students, and personify the best of the college.